Outsourced Implementation Support
The right talent to meet your goals,
right when you need them.
Clear your backlog and capture more revenue with best in class implementation specialists.
Streamline your implementation and gain managed support from North-American based talent.
Unleash your development and implementation teams.
Easily resource your development and implemetation projects.
End stalled growth and lost revenue from missed deadlines.
Balance workloads and manage sudden demand swings.
Save investment capital with efficient spend allocations.

Imagine a better approach to implementation and onboarding.
Our Hereshore® alternative to offshoring keeps tech jobs in mid-sized North American communities. Plus, here's how your business benefits:

Our team gets the product implemented and your customer satisfied quickly.

We free your in-house team to accomplish the tasks they've put on hold to review resumes or manually scrub data.

Your team stays consistent and you save time and money.

Access implementation & configuration experts
We offer teams specifically trained to implement and configure software for SaaS customers to make your software adoption process simple and smooth.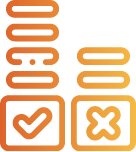 Adjust support to meet fluctuating demand
We operate as an extension of your team and can scale up or down quickly to meet changing business needs.


Core10's team has allowed DealCloud to implement and onboard new customers quickly and with a level of professionalism that ensures success. Truly understanding our clients and working with their specific needs means they are more likely to continue working with us and to integrate DealCloud into their business in new ways in the future."
ERIN GUINAN
SVP, SERVICES AT DEALCLOUD
We have the playbook and the people for success.
Combine a scalable, proven process with experienced, trained talent and you'll see the difference in your results. Let us show you how.

Financial Services Expertise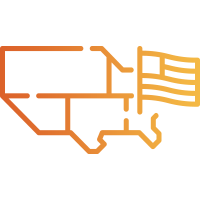 North American-based talent
We hire the best people from Hereshore® so your team is readily available to collaborate and communicate.

Our work ethic and results have earned
us a great reputation with major players
in the business.

We specialize in delivering outsourced onboarding and SaaS configuration services. This is what we do. Day in
and day out.


Questions we get asked a lot.
Implementation, in our world, is the set of processes that happen after your customer signs up or subscribes to your SaaS product. It involves customer onboarding, data migration, custom configuration, and break/fix issues. After onboarding, our team can provide managed services for ongoing or one-off project needs your customers have.
Yes! We have several clients who prefer to utilize our team in a white-label arrangement, where our team members function as part of an internal team for customer onboarding and implementations.
Our implementation team members typically come from a business background and have a degree in Accounting, Finance, or Business Administration. They aren't developers, as implementation is not a development role, but they are technical in the sense that they have strong skills in Excel and are familiar with navigating SaaS software platform configurations.
Yes — in fact, we prefer that you do! We want to ensure you have the right fit for your team, and by interviewing our team members, you have skin in the game, too. We are confident in our interviewing and hiring practices and will bring you only those team members who have already passed our test.
Combine a scalable, proven process with experienced, trained talent and you'll see the difference in your results.
The ultimate guide to hiring implementation specialists.
All you need to know to hire the best for your business.